Convenient Fabrication in Freeport, Texas
We are located in Freeport, Texas along the Texas Gulf Coast. We are at the heart of the chemical and refining industrial plant facilities that require our services for repair and maintenance of their equipment. We build and repair fixed and rotating equipment. Our product mix consists of ASME Pressure Vessels, TEMA Heat Exchangers, API Tanks and Piping Systems from various materials such as Carbon Steel, Stainless Steel, Aluminum, Ni Alloys, Clad and Weld Overlay.
Please contact us for the detail and more information
Heat Exchanger Specialist
Custom Welding and Fabrication Services
Our shop is equipped to handle various types of equipment and is manned with professional qualified welders, fitters and boilermakers. We have the ability to weld overlay components and equipment from 3" in diameter up to 20 foot diameter and larger. Our speicialty welding allows us to produce weld overlay, clad projects and we are able to weld Duplex, Super Duplex, Stainless, Monel, Aluminum and Ni Alloys. Our Custom Welding and Fabrication Services allow us to work with companies that include BASF, OLIN, DOW, Shintech, Shinetsu, Freeport LNG and many others here in the Freeport, Texas area and abroad. We strive to be the best in our industry and work hard to meet and exceed our customers expectations.
Pressure Vessel Fabrication
ChemFab designs, Fabricates and Repairs Custom Pressure Vessels, Reactors, Columns, Towers, Drums, Separators, and API Storage Tanks. We follow all ASME Code (ASME Section VIII Division I) and NBIC requirements. Our shop fabrication capabilities allow us to produce equipment from 2" diameter up to 20 feet in diameter and equipment as large as 120 feet long. Our field service capabilities allow us to build larger equipment as well. We have a professional group of workers that follow standards and help ensure we produce a high-quality product. Our knowledgeable Engineering Department uses the state of the art software to produce high quality and thorough designs that meet ASME codes and API Standards.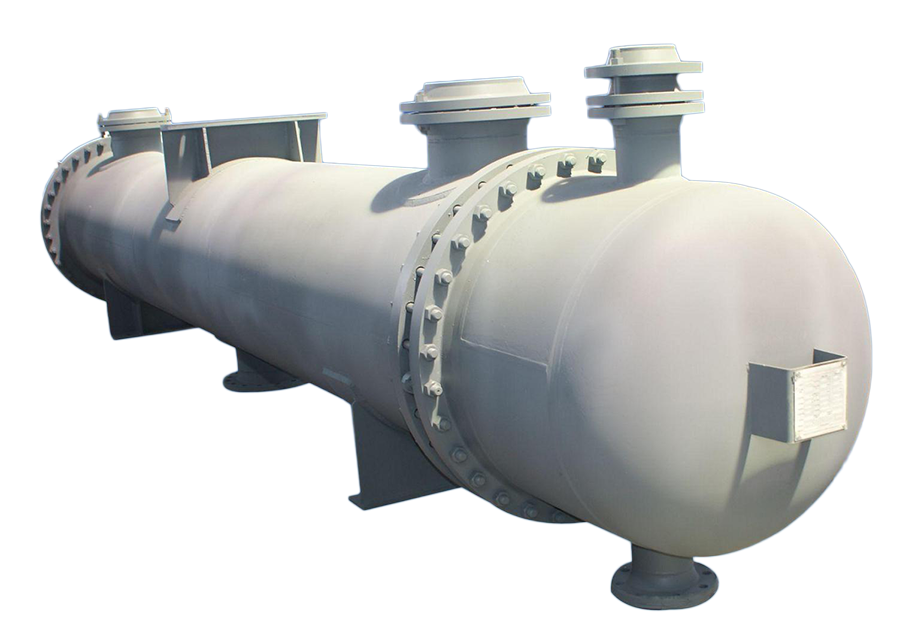 Heat Exchangers Fabrication
ChemFab design, build and repair heat exchangers in our shop and in the field. Our Exchangers are professionally designed and built to the latest industry standards and requirements. We manufacture Shell and Tube Exchangers, Fixed End Exchangers, Reboilers and Air Coolers. We also produce waste heat recovery systems built to our customer requirements. Please contact us for more detail or your next project.
API TANKS Design and Fabrication
API Tanks are generally utilized for Liquefied Natural Gas (LNG) storage as well as other chemicals which require design for internal pressures in excess of those allowed by API 650.
Chem Fabrication LLC is a steel fabrication in Houston, Beaumont and Freeport, Texas area for building API Tanks and other pressure equipments. We are read with design and build all construction that your facility may be required.